Connect and Align with Your Purpose & Your Soul Blueprint for Wealth
When you are here to create change and to make an impact, aligning with your Soul Wealth Map, your Wealth Map is the next life-changing step!
It's how you create more ease, flow, and wealth!
And it starts by discovering your Manifesting Archetypes and your Manifesting Operating System. You'll get clarity on the easiest, simplest path to wealth in your business and your life. 
Results from My Previous Clients:
Doubled income within 24hrs
Closed their biggest sale ever within 24hrs
Guest speaking opportunities at dream events
Wrote a book and held first live event ever
Changed agencies and tripled income
Cleared all outstanding credit card debt and loans within a few months
Created new inspired income channels within weeks
Unexpected 10K raise
Unexpected windfalls and money miracles
Gained widespread recognition after years of obscurity
Improvement in personal and business relationships
Who is this For?
Spiritual Entrepreneurs, transformational experts, healers, teachers, and change-makers of every kind. You could have a full-on business, be seeking to uplevel, be pivoting in your business or be an entrepreneur wannabe. Or you might be looking to make a change in your career or advance in your career. 
Who is this Not For?
People who aren't willing to take new action so that they can embody their soul gifts or who are not comfortable with transformational experiences.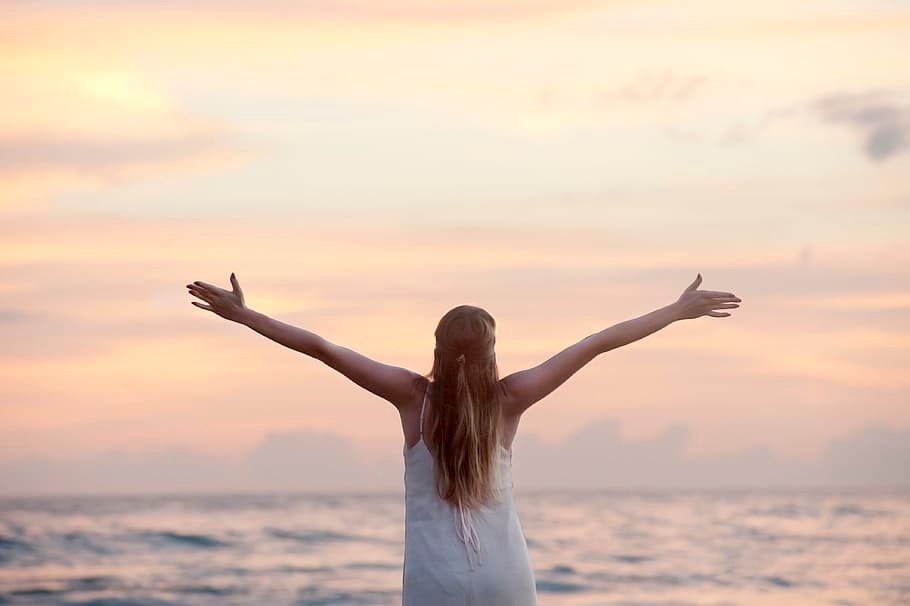 What'll You'll Discover, Uncover and Unleash in Your Business & Your Life!



HERE'S WHAT YOUR SOUL WEALTH MAP INCLUDES:
Your Soul Blueprint
1. Manifesting Archetypes
Discover your Primary & Secondary Soul Manifesting Archetype or Soul Power, align and express your Soul Power to naturally flow into wealth and abundance.
2. Soul Origination
This is the second most important facet of your Soul and adds a distinct flavor to how you naturally function and use your Soul Gifts in business.
3. Soul Specialization
This is the specialization or skill set that helps you know more about your purpose, mission and particular competence, especially in business.
4. Life Lesson
Your primary life lesson informs WHY you do what you do in business. Integrating your life lesson into your business gives you focus and boosts your success.
5. Organizing Principle
This is the way you are designed to create. It is essential that you know and allow yourself to create according to your organizing principle, especially in business.
Clearing of Hidden Saboteurs & Activating Your Manifesting Archetypes 
They often cause blocks that you unaware of, repetitive troublesome patterns or experiences, and puzzling outcomes. These saboteurs are held at the Soul level and are not cleared through emotional or mental healing. These interferences with your Soul Expression can be the source of ongoing challenges that you are unable to resolve.
7 Soul-Based Keys to Manifesting 
Multiply Your Your Manifesting Prowess.  Discover Your Manifesting Operating System.
It's your personal path to manifesting.
You'll know how to take action to manifest with ease and enjoy. You'll optimize your ability to create and fulfill your intentions so that you achieve the best results in your business and your life. It is your how-to of manifesting.
This also offers insights on your ideal clients, on type of target market, on how to create new offerings, on the best way for you to set intentions, how to shift your vibration effectively and how you are motivated to take action.
These Keys also guide you in the selection of your business model and structure. You'll have a roadmap for manifesting your desired business and life
What's Included:
2 Akashic Record Reading Sessions
2 Intuitive Guidance Sessions
Detailed Written Reports Explaining Your Manifesting Archetypes
Details on How to Use Your Manifesting Archetypes in Business
Clearing of Hidden Saboteurs Blocking Your Ability to Manifest
Recording of Reading Sessions
Ongoing Assessment of Your Alignment with Your Manifesting Archetypes

Freedom to Book Your Calls to Suit Your Schedule
All Sessions are held by Zoom 
What the Process Looks Like
You provide birth information and

permission

to access your Akashic Records. No access or changes can be made in your Akashic Records without your permission. You are in charge.
I'll read your Akashic Records and give you a written report detailing #s 1-5 of your Wealth Map. You'll receive direction on how to use your Manifesting Archetypes in business.
By zoom audio, I'll answer questions, teach, tell you about your hidden saboteurs, where they came from, and then clear them from your Records so you leap forward. 45 minutes, recorded

About 7 to 10 days later, you'll receive a written report with the details of your 7 Soul-Based Keys to Manifesting
You'll also have 2 Intuitive Mentoring Sessions in between your readings to receive guidance and direction in practical applications of your Manifesting Archetypes and the 7 Keys to Manifesting.

 You'll also receive ongoing assessments of your % current alignment to your Manifesting Archetypes and Manifesting Operating System and guidance on how to come more fully aligned. 
Do You Have You a Question?