Fabulous News for Free spirits, Adventurers, Seekers, Rebels!
You see, you may have felt like you didn't belong but NOW more than ever you are needed!
You are the ones who have been living outside the box!
It is exactly your free spirit that is needed to help create our new world, our new culture!
You are the Wayshowers, Change-Makers, Disruptors, Healers, Coaches, Therapists AND you are so needed in this moment.
NOW  is the time for the most authentic expression of your gifts. Your piece of the puzzle is needed!
And I am so happy to assure you that you already have everything you need to fulfill your role.
My own experiences and those of my clients tell me so!
Maybe your experiences have convinced you otherwise…It is not the truth!
You may feel like a misfit or more often feel like something is missing and you are not sure what!
There seems to be a gap that you haven't filled.
That usually shows up as going in circles or not being able to move to the next level or feeling unmotivated.  Maybe you are stressed or have been pushing yourself even though you know there has to be a better way.
And there is!
It's about going deeper. 
It's about discovering how to connect more fully with your heart, your true desires, and your Soul while opening your channels to receive wealth.
And that's what the services here are designed to help you with.
You Already Have What It Takes to Prosper!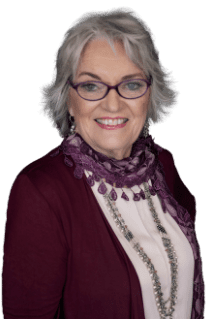 aloYou'd like to wake up every day, excited and inspired but you feel like you are spinning or confused or just unable to take the next step!
It makes no sense!
With all your degrees, certificates, studies, travels, and experiences, you still feel incomplete. You've tried different strategies and tactics and still you're not achieving your goals.
What you actually need is to go deeper and build a solid foundation for your business and your life.
That is the key to your ultimate freedom, to opening your money channels, to fulfilling relationships, and to prospering in peace.
And part of my mission here is to guide you, teach you and provide Akashic Record Readings, one-on-one Mentoring and group programs that includes grounded business development along with growth in your possibilities and healing.  You'll step into the wealth of joy, freedom and money flow.  and healing so that you can master those keys.
You'll accelerate your ability to expand into your next level and make the impact you are here to make while feeling safe and secure in a chaotic world. You'll gain ultimate freedom, wealth and satisfaction that has you waking up with a smile on your face!
I so look forward to connecting with you!
With love,
Serena 🧡
Soul Wealth Map
Wealth by Soul Design
Whether you already have a business or you are thinking about starting one, you'll get deep clarity on your soul gifts nd detailed information on how to use them in business. It includes guidance on a business arena, model, and structure as well as information on your ideal client, how to develop an offer, and how to initiate manifestation.
Oh yes, then there's the clearing of hidden saboteurs that are held at the soul level which leads to a big leap in your business and your life.
This is a quick, sure path to increase your wealth and your money flow.
Soul Inspired Business Wealth Accelerator
This 3-month one-on-one program delivers a double whammy by addressing both the practicalities of your business and your expansion into a greater expression of your potential.
It's an integrated experience inside a nurturing, compassionate container.
Portal
Joy, Freedom, and Money Flow
This is a 5-week course in which you'll learn how to claim Wealth: Joy, Freedom and Money Flow with practices you can use on a daily basis. When you give voice to your Soul through your business, you step into abundance with ease.
It's like having a blueprint, the ONE solution that can be applied to any aspect of your business and your life. You'll be able to grow your business with ease, attract money, streamline your operations and marketing and gain the freedom you desire. 
"I am endlessly grateful for Serena and the work we did together. It is hard to put the "how" into words, but it was magical. It supported me in creating major fundamental shifts in my energy and the way I was showing up in business.
Through our work, I gained more clarity on myself and was empowered to make new choices, different from how I would operate in the past. It brought me great awareness.
And as a result, my calm confidence in my success has increased exponentially, my revenue has increased and my understanding of how to fully align within myself and my business is a superpower.  Thank you, Serena!"
Tracy Litt, CPC, RTT
Spiritual Advisor and Mindset Coach 
" Why wasn't I as successful financially as I thought I should be given how happy people were with my services?
Serena uncovered the roadblocks that were built into my being and I feel more freedom to work in a manner consistent with who I am.
She helped me see why and how to change up my business model to give me the freedom I craved and need to be successful. I highly recommend her guidance!"
Dr. Deborah Wood-Schade
Sports Chiropractor/Pilates instructor
Founder, Dragonwood Wisdom and Wellness
"Serena gave me the confidence boost I needed to believe in my gifts and the courage to send it out into the world. 
I wrote my program after applying her guidance and since then have been completely overwhelmed by the positive response I am getting to it.
Serena is so incredibly gifted in connecting with your core strengths in a spiritual way and in the process opens up an entire world of possibility and opportunity.
I will forever be grateful and cannot recommend her enough!"
Naomi Broomberg,
Mindful Living Coach and Personal Stylist
"In working with Serena, I received a better understanding of who I am and what my gifts are. I have learned what methods will work best for me in my business and how to work with what comes naturally for me.
Serena also helped me finally move forward in my life after a long period of stagnation where I was feeling uninspired. I'm now embracing new opportunities before me and am excited about my future!
If you're lacking direction and want to know how to work with your natural gifts to be in alignment with your soul, Serena will get you there! It was a pleasure working with you, Serena! Thank you!"
Heather Cameron
Empowerment Coach
"Serena has a true gift…working with her changed so much for me! I saw clear as day what my gifts were and was able to translate them into my life and business. After working together, I had the biggest month in my business ever and it's been growing ever since.
Serena has had a huge role in my growth over the last 5 years using her gifts and skills to help me move through blocks that were holding me back. I highly recommend working with Serena!"
Jordan Duvall
Ignite Your Soul Brand
Brand Strategy & Success Coaching
Do You Have You a Question?