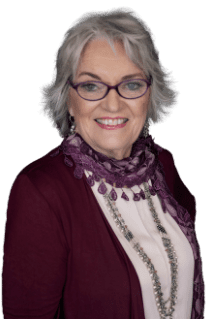 Serena Curran, MBA, Rebel Spiritual Leader, Teacher & Healer, Creator of the Magnetic Mojo™ Program for innovative manifesting and the Soul Wealth Map™, is an Akashic Record Guide and Free Spirit.
She loves helping leaders, seekers, healers, and change-makers to uplevel their business or to get it started. Serena guides her clients to claim their own inner power, to open their money channels, and to convert their visions into real-world results.
In her courses, she teaches self-healing tools, intuitive decision making, as well as offers activations and healing while guiding students to fulfill their intentions. 
She uses her broad experience with reinventing her business and her life while manifesting amazing results to assist her clients in creating the business and life of their dreams.
She's wandered through much of the US and Europe and in a matter of days, recreated her life and her business as she landed in new countries or states. She loves bringing her free-spirited, innovative brand of Spiritual Teaching and Healing to her clients worldwide.
With over 25 years of experience, she fulfills her mission of helping spiritually oriented women create freedom, money, and ease by designing and building Soul Aligned businesses that tap into their genius and express their spiritual gifts found in the Akashic Records.
In her work with her clients, she draws upon her training, her education, her experience as a serial international entrepreneur, her background in Sales, Marketing, and Management along with Energy Healing, Akashic Record Reading, and Manifestation Expertise.
Serena is the Founder of the Wealth Mastery  Circle and Spiritual Business School and is known for her caring, supportive, direct approach, and big smile. She offers Online Courses, Akashic Record Readings, and one-on-one mentoring programs to assist her clients in being prosperous with ease.
When not creating, writing, communicating, you can find her enjoying the beauty of Southern California. She loves to hike, dance, listen to music, spend time with her family, and commune with the Higher Realms.
Serena has enjoyed traveling extensively and has an amazing array of experiences. She's had careers as a Scientist, Marketing Manager, Salesperson, Art Consultant, Spiritual Teacher, Trainer,  and Healer.

Over the years, she has earned an MS in Chemistry, an MBA in Marketing, and numerous certificates including as an Energy Healer,  Akashic Record Reader, and Medical Intuitive.
She is a dedicated Mother and Grandmother, has been married and divorced, and been a single parent. She has traveled in over 40 US States and 14 European countries as well as lived and worked abroad.
Her life and her business have been through numerous reinventions, shifts, and unexpected changes. Wherever you are, wherever you've been and whatever is happening now, Serena has been there too. She knows how to nurture, support, and guide you with her open heart, deep understanding, and wisdom so you easily move into the next level of your life or your business.
Do You Have You a Question?