Meet Serena Curran
Wealth by Soul Design
Spiritual Business Mentor
Wealth Amplifier, Intuitive Healer
Akashic Record Teacher & Guide
Hello Beautiful Soul,
I'm Serena Curran, Spiritual Business Mentor, Wealth Amplifier, Intuitive Healer, and Akashic Record Teacher and Guide. I've been doing transformational work for over 25 years internationally.
I love working with Change-Makers, Visionaries, Rebels, Healers, Holistic Practitioners, Coaches, and Therapists who are at a crossroads and want to grow their businesses. Even with all their degrees, certificates, training, and healing, they often feel incomplete and aren't sure what is missing. I help them put all the pieces together.
I like to say that I lived the "laptop" lifestyle before there were laptops. I traveled and lived in Europe and all over the US while doing my work, following my intuition, and living by the seat of my pants so to speak.
I've lived in some of the most beautiful places in the world. Among them are Kauai, HI, Paris, France, Vienna and Salzburg, Austria, Boulder, CO, and Sedona, AZ. I have a million amazing manifesting stories from my many adventures
I've also been a serial international entrepreneur and had careers as a Scientist, Marketing Manager, Salesperson, Art Gallery Director, Spiritual Mentor, Teacher, and Healer. I'm a lifelong learner and am always exploring something new.
Over the years, I've earned an MS in Chemistry, an MBA in Marketing, and numerous certificates including as a Certified Energy Healer and an Akashic Record Guide. I've truly read thousands of books on transformation and healing and have taken many, many courses.
Even though I am an Akashic Record expert and natural healer, I bring a wealth of experience and also like to incorporate whatever I am intuitively guided to include. I often call on astrology and quantum human design to support my clients.
I love to create a compassionate, supportive and expansive experience for my clients. And I take great pleasure in the many ways in which they are changing the world.
Delighted to Meet You!
I'd love to know more about you. This is your invitaion to use the contact form or send me an email at serena@serenacurran.com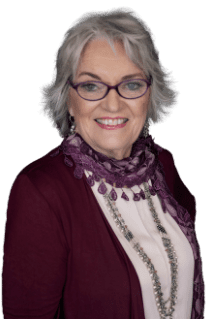 She is a dedicated Mother of 2 daughters and a son and Grandma/Mimi to 5 boys, has been married and divorced, and been a single parent. She has traveled in over 40 US States and 14 European countries as well as lived and worked abroad.
Her life and her business have been through numerous reinventions, shifts, and unexpected changes. Wherever you are, wherever you've been and whatever is happening now, Serena has been there too.
She provides a nurturing, supportive experience while guiding you with her open heart, her deep understandings, and her wisdom so you easily move into an expanded level of your life or your business.
Do You Have You a Question?